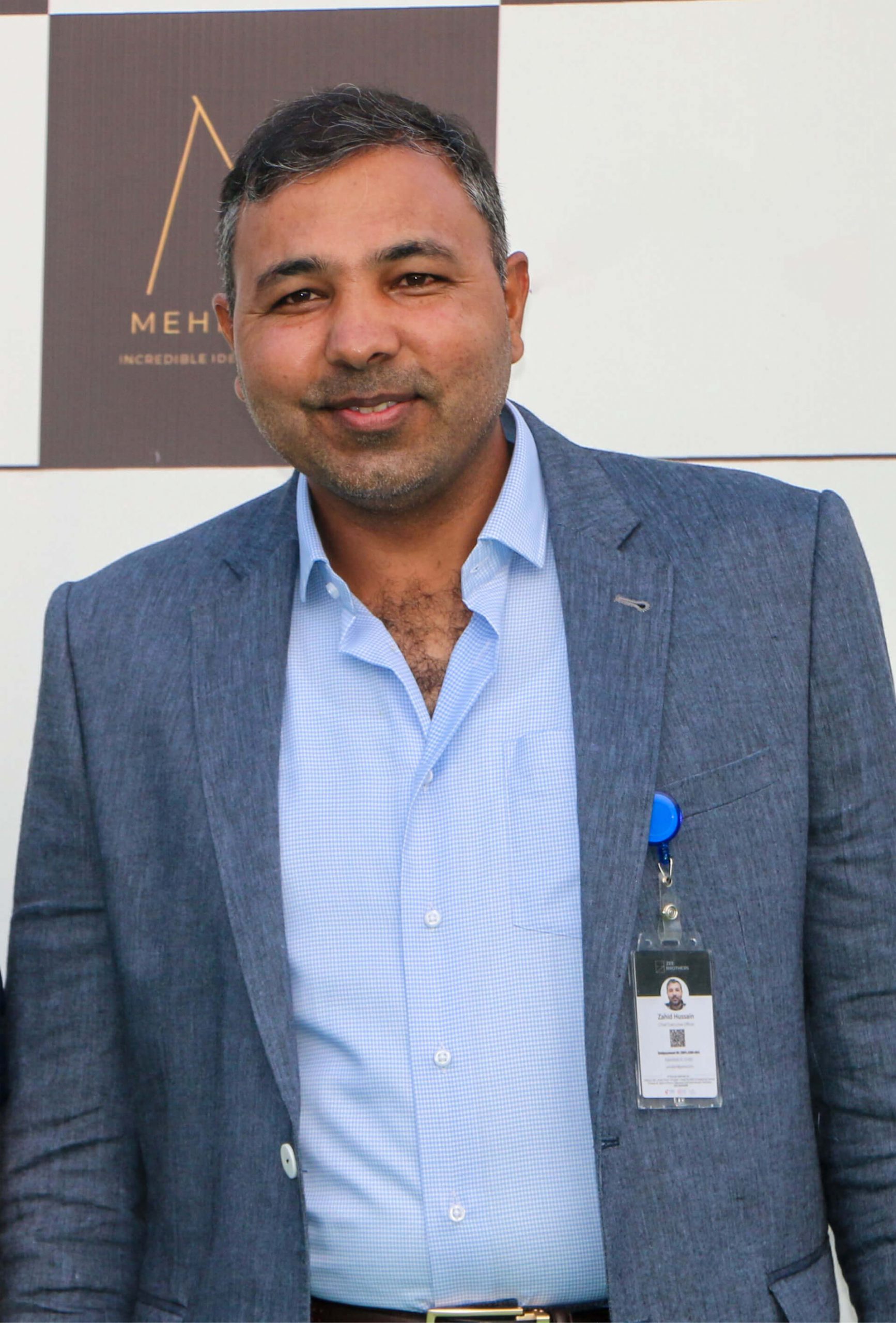 Having experience of 17 Years in multi-dimensional Design, Planning, Engineering, Construction & Development. Zee Brothers is experienced Design, construction & Development company in Pakistan. Its success is beholden to Mr. Zahid's vision, aim, hard work & persistence. Mr. Zahid Hussain started his career from Gulf in 2004 in the construction industry. Then He decided to serve his own country, He founded Zee Brothers (Pvt.) Ltd. in 2007 with a vision of providing unprecedented services.

His leadership skills and the esteemed background of education helped him in successfully leading massive construction & development projects in all over country.

The career graph of Mr. Zahid Hussain is a clear example of the fact that hard work does pay well.

CEO "Zee Brothers " believes that the construction and real estate industry is the backbones of the country and there's a very high potential in Pakistan. In addition to providing considerate services to meet the needs of both local and international clients, the Group is also focusing on training new generation of architects and engineers to produce master brains for the country, with a view to catering to the changing needs of the market.
Zee Brothers has been delivering integrated design, construction and development services in Pakistan for more than 16 years. It's what we do. When you trust Zee Brothers to be your partner in the process of building your dreams, you get innovative solutions, Design, Construction services and proven best practices. Projects are staffed with the right professional team who understand integrated project delivery strategies and execute with precision. Each of our services are delivered collaboratively with a goal to maximize value, minimize errors and make sure every project delivered with precision and utmost satisfaction of our client.
Successful urban development demands specialist support and strategic planning on many levels. Zee Brothers has a wide range of specialists including urban planners, planning architects, landscape designers, engineers, 3D visualization experts, environmental experts and many others. This combined expertise is a powerful tool in the transformation of new housing projects, cities and landscapes.

Our experience comes from projects of all sizes – from urban planning of entire housing projects to land-use plans for private clients and value-creating detail plans for land development.
As leaders, we embrace our inclusive culture and core values. We are driven to inspire our diverse teams around the country to make a difference and succeed with purpose.